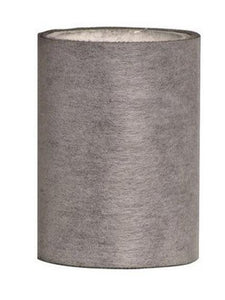 Product Description
Regular inspection and replacement of air filters will prevent extensive and costly supplied air pump repair. Dirty or clogged filters can be responsible for failure of the pump to build up outlet pressure and eventual overheating.

Bullard recommends replacing your fresh air pump's Carbofine outlet filter at least once every 200 running hours or sooner if necessary.

The outlet filter cartridge is multi-layered with 40-micron size particles of activated carbon, a sorbent bed with an exposed carbon surface of more than 15,000 square feet (1,615 sq meters).

For the Bullard 23611 medium efficiency inlet filter, see item # BL-23611. For a repair kit that includes both filters and four replacement carbon pump vanes see item # BL-15921.

82843140131
301690323135
296175894719
82843172899
1-2 day salesbox
all other products
bf2023
canada
spo-default
spo-disabled
stocking
;