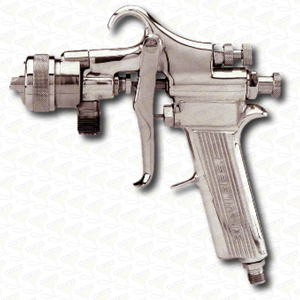 Combining a drop forged aluminum body with a forged removable spray head, the MBC-510 spray gun is ideal for applications that require maximum output and
quick changeovers.
Removable spray head allows for reduced downtime on nozzle combination changeovers.
MBC spray guns have nickel-plated brass fluid passages and stainless steel fluid tip and needle.
Ideal for zinc coatings.
Applications include oil platforms, corrosion control and bridge maintenance coatings.
Noted:
These guns with fluid tip and needle can be ordered separately without air cap and retaining ring.
87442325539
82843140131
156000714775
92776923171
286263345343
301690323135
83539525667
298592010431
82915590179
298591682751
82843172899
82899959843
159239995415
2.2 mm
bf2023
canada
Conventional Air Cap
pmax ad paint spray guns
spo-default
spo-disabled
;