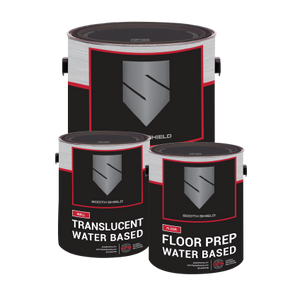 Booth Shield Wall Prep is a prep coat used to prep spray booth walls that are rusted, scratched or overspray-encrusted to aid in the removal of future strippable booth coats. Booth Shield Wall Prep can also be used on paint booths in good condition when a faster peel is necessary before new material is applied.
Benefits:
Makes removal of future coats easier
Water-based, economical and easy to apply
Can be top-coated in 30 minutes with water-based or solvent-based strippable booth coatings
Wall Prep Water Based is not recommended for floors. It should only be used on metal wall surfaces. Wall Prep should not be used under any of Global Finishing Solutions' floor coatings, including Peelable White Solvent Based Floor coating.
82843140131
301690323135
298998399167
298998300863
82843172899
297295347903
235215225023
all other products
bf2023
spo-default
spo-disabled
;