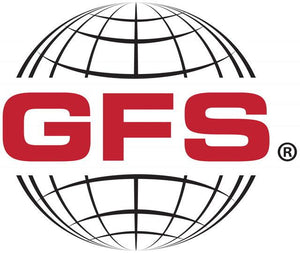 Booth Shield Peelable White is a solvent based strippable coating used to protect spray booth surfaces from hazardous overspray. It is used as a temporary coating that is stripped during booth maintenance.
Benefits:
Fast dry – Booth can be put back in service in under one hour
Strong dry film peels readily from galvanized steel and other metal surface
White coat increases brightness and improves working condition
HEAT RESISTANCE
Field tested up to 150°F (65°C) on intermittent basis for one year. Test strippability periodically in a small area to ensure ease of release
SURFACE PREPARATION
Minimum surface preparation includes:

Remove surface contaminants including dirt, grease, oil, soap residue, wax and loose paint. The booth surface should be clean and smooth in order for the booth coating to peel properly.
Remove paint overspray and buildup, if present, by scraping or wire brushing.
Use Booth Shield Wall Prep Water Based to fill in the scratches and surface defects to provide a uniform base for the booth coating to peel from. Refer to the Wall Prep product data sheet (PDS) for additional information.
Apply more booth coating to provide a stronger dried film and a better peel for booth panels that are not in good condition.
APPLICATION
Apply when the air, product and surface temperatures are above 50°F (10°C) and at least 5°F (3°C) above the dew point. Do not reduce, Peelable White Solvent Based is ready for use. If needed, increase pressure and/or airless tip or fluid nozzle diameter size to improve spray pattern.
DRY TIME
Peelable White Solvent Based (when applied at 2 mils dft) dries in approximately 15 minutes at 77° F (25° C) and 50 percent relative humidity.

Booths can be put back in service in one hour. Dry times will be extended by high humidity, cold temperatures and increased film thickness.
PRODUCT LIMITATIONS

For surfaces in poor repair or surfaces other than galvanized steel, pretest a small area for peelability
Thick overspray accumulation or "shell hardening" requires three to four times the recommended film thickness and Booth Shield Wall Prep Water Based for optimal release
Contact GFS Technical Services for additional information
CLEANUP
Clean equipment with Methyl Ethyl Ketone (MEK). Spills can be cleaned up with rags and disposed of in accordance with local, state and federal regulations.
SAFETY
Protect from freezing.
Warning!

HIGHLY FLAMMABLE LIQUID AND VAPORS, CONTAINS KETONES
Keep away from heat, sparks and open flame
Guard against static discharge
Use only with adequate ventilation
Avoid prolonged breathing of vapor or spray mist
Contact causes skin and severe eye irritation. Wear gloves and protective equipment with a suitable respirator
Keep container closed when not in use
KEEP OUT OF REACH OF CHILDREN
For industrial use only
Observe all precautionary information on product label
Consult Peelable White Solvent Based coating safety data sheet (SDS) for other hazards and precautionary information
87442325539
82843140131
301690323135
298998399167
298998300863
82843172899
297295347903
235215225023
all other products
bf2023
spo-default
spo-disabled
;