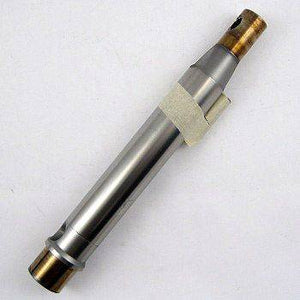 Graco Genuine OEM part 287142 Chromex Rod fits HydraMax 300 and HydraMax 350 gas airless paint sprayers. Compared to Plazma or Tuff Coat rods, both Chromex and MaxLife have superior corrosion resistance and have proven successful over a wide range of waterborne coating applications. The wear resistance of Chromex and MaxLife meets or exceeds the Plasma rods.

Includes connecting pin
Length: 10.6875 in.
Diameter: 1.3315 in.

87442325539
82843140131
301690323135
173463437335
155290206231
82843172899
all other products
bf2023
spo-default
spo-disabled
;